My Favorite Summer and DIY Ideas
Our weekly home decor digest is ready! Welcome Home Saturday is a weekly post where bloggers share their latest ideas with you. Today I'm sharing some of my favorite Summer and DIY Ideas.
We are in the throws of (almost) Summer – and the busy but fun season is upon us.
Cook-outs, Father's Day, 4 of July Parties, and all the awesome DIYs that come with it!
(Some affiliate links are provided below. Full disclosure here.)
My Favorite Summer and DIY Ideas
Summer projects are usually quick, easy and fun which is why I love them!
This DIY Farmhouse Planter we made for our front porch is a fan favorite for sure!
It's easy to make and only cost us $25!
I have another planter that I made just last year.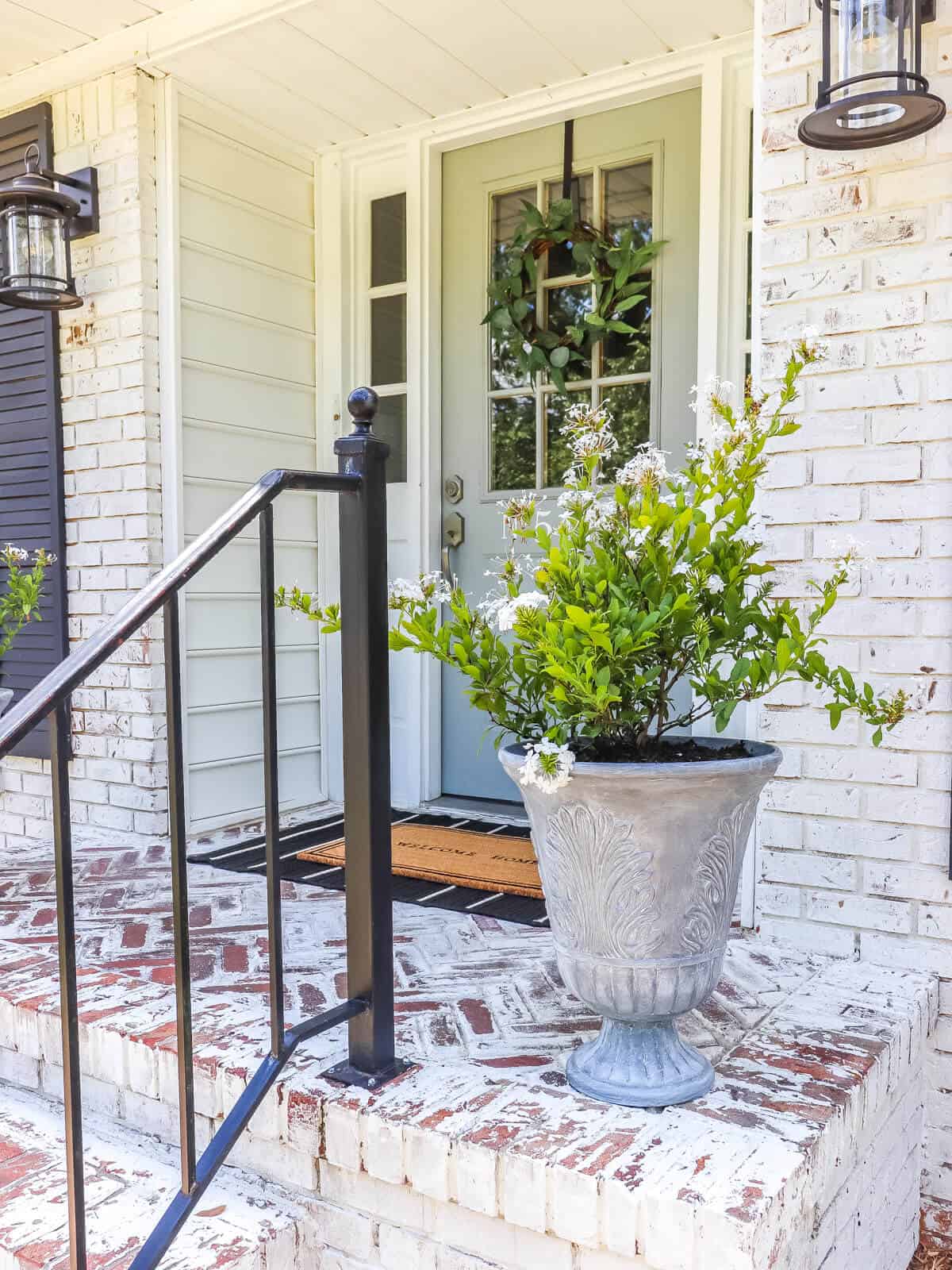 I shared How to Make Unique Faux Concrete Planters With Paint turning cheap thrift store plastic planters into something beautiful.
And they still are going strong today!
When we lived in Tennessee, I created a beautiful Simple Summer Farmhouse Porch right before we moved to Birmingham.
It's still one of my favorites and I have to say, I miss having a larger front porch.
But if you have a small front porch, like me, then you'll enjoy the post I shared this week.
I gave our front porch a much-needed refresh as well as sharing this easy DIY wreath.
You can see our new plants in our concrete planters, too!
But if you don't have a green thumb, here's a trick I shared a few years ago.
You can purchase UV-rated artificial ferns for your front porch and never have to worry about remembering to water them!
Looking for a bigger DIY to tackle?
What about installing Herringbone Brick Pavers?
We updated our ugly old pavers with thin brick and gave it a mortar wash. The full tutorial is in the post.
We also repurposed some iron handrails for our porch.
These stair railings were just what our front porch needed.
And if you are wanting to tackle painting your brick, I've got your covered!
I have gathered 10 Tips for Limewashing your home to help you if you decide to DIY this big project.
And the last post I'll share is a blast from the past.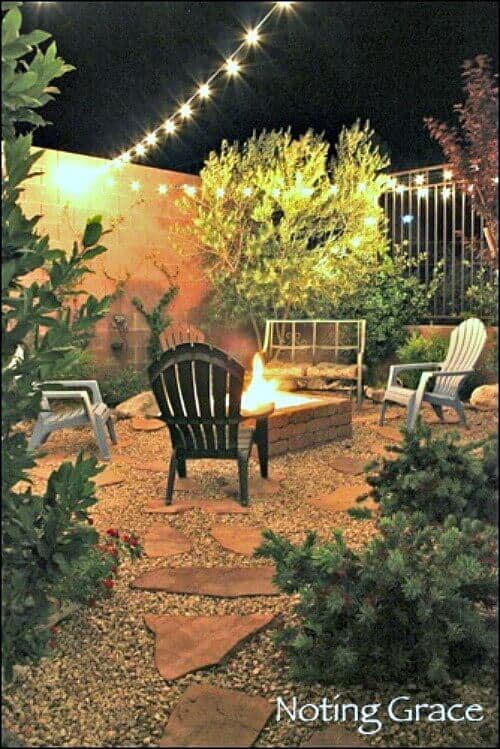 We made this DIY Flagstone patio at our Vegas Home and it's still one of my favorite DIYs when this blog began.
These are a few of my favorite summer and diy ideas we've completed here at Noting Grace, but let me show you some more ideas from my friends.
Welcome Home Saturday
with Our Crafty Mom
If you love getting your crafts on, then you will absolutely adore Michelle's site.
She is one of my all time DIY Craft favorites and I love the projects she shares.
This week, she is giving some fun ways to decorate for 4th of July along with posts from my friends.
Scroll down to check it out!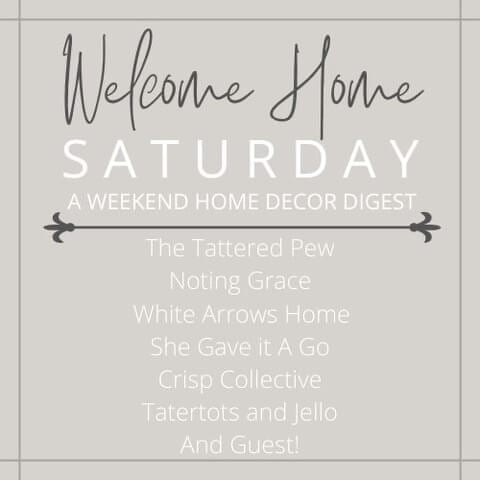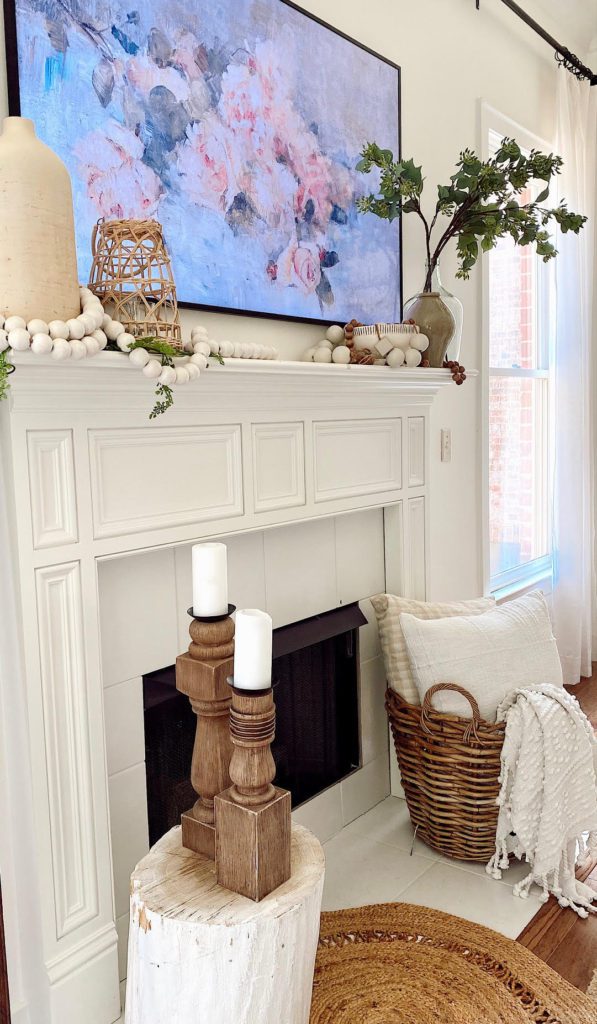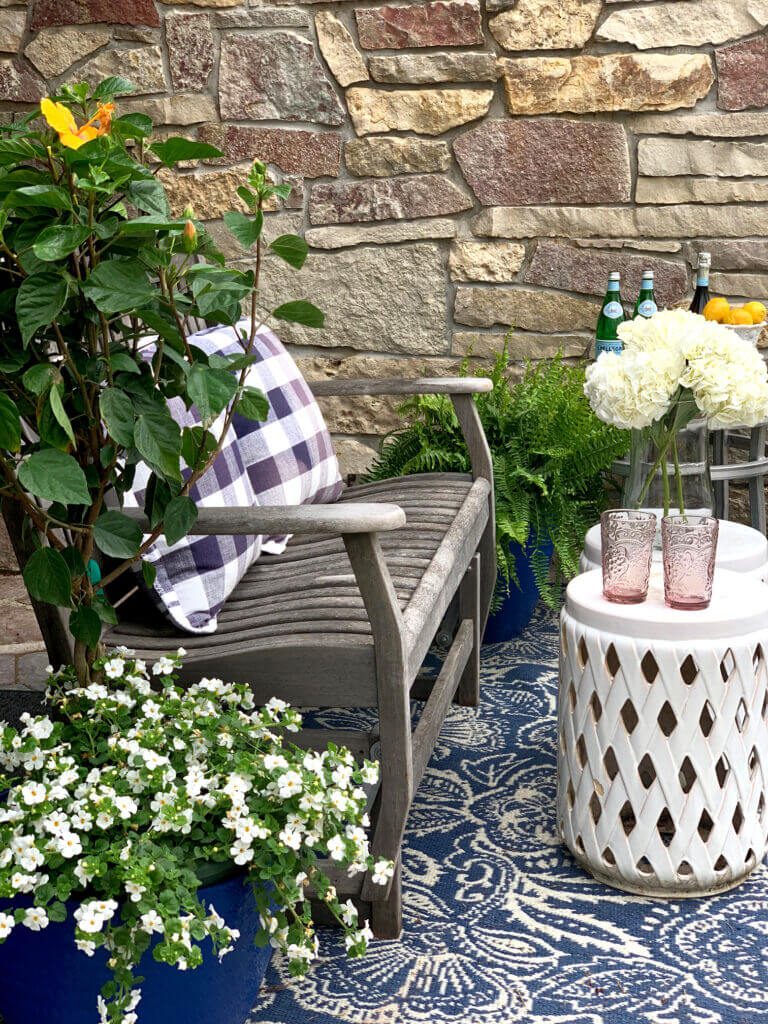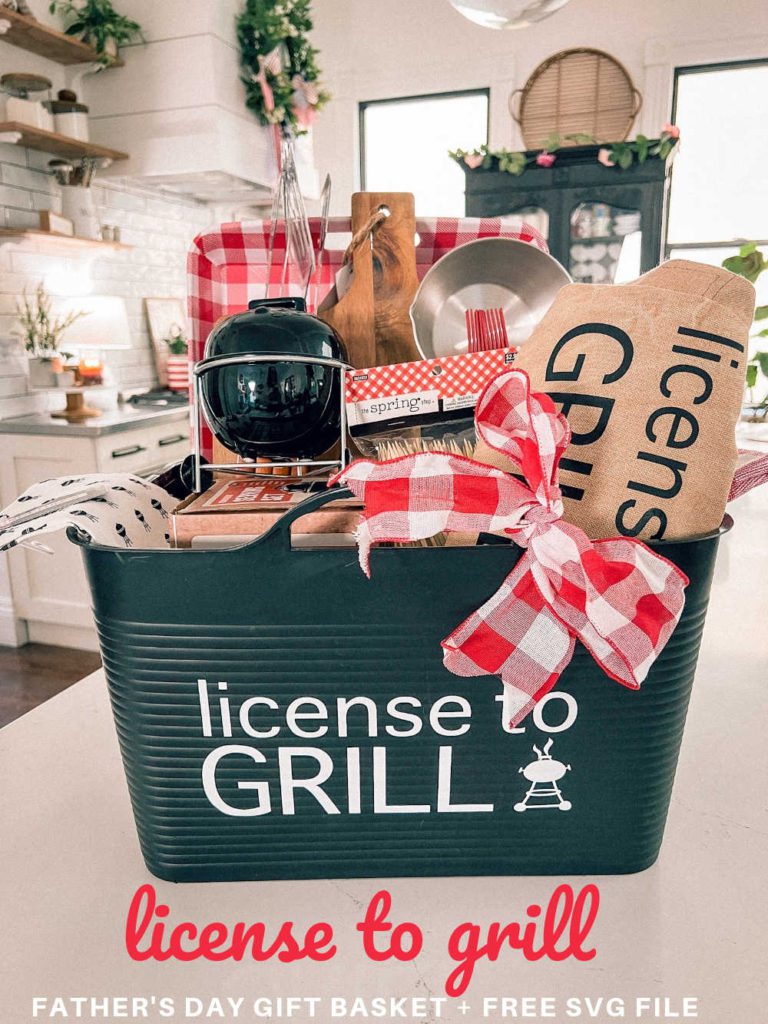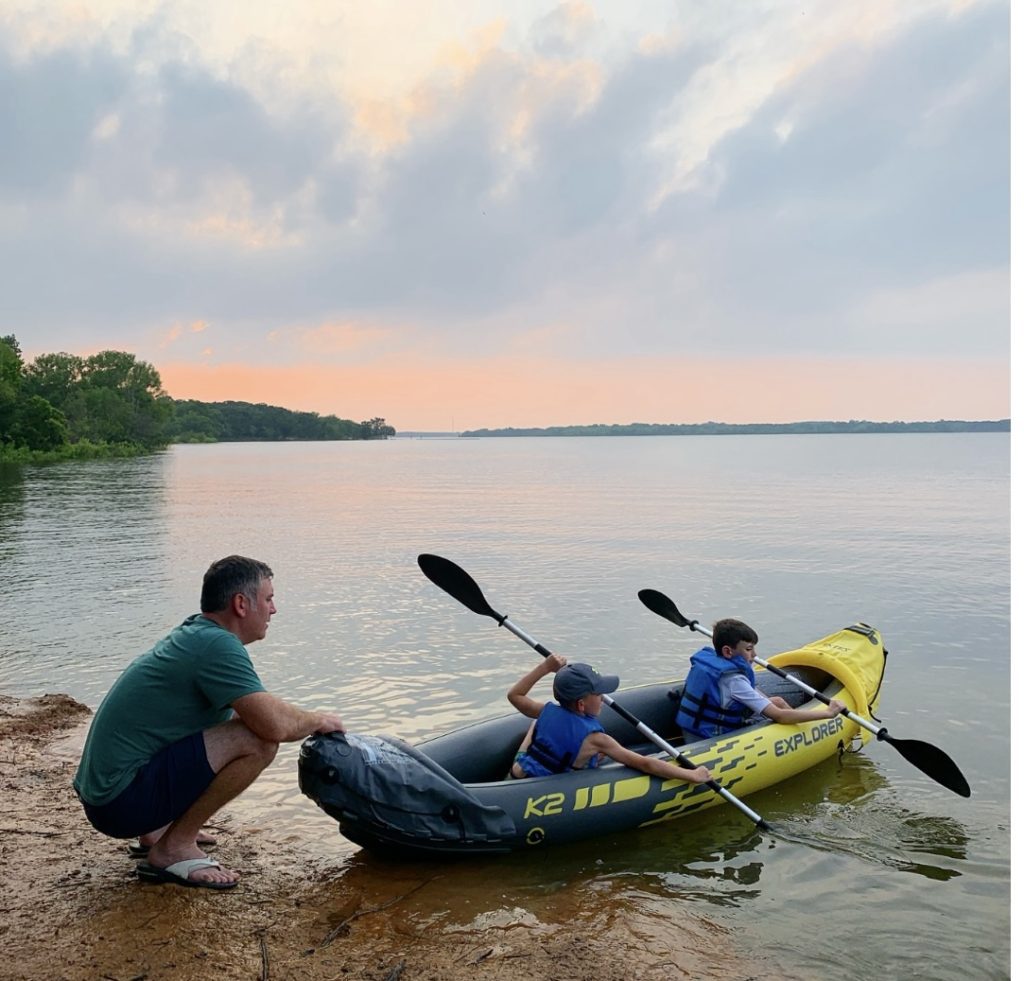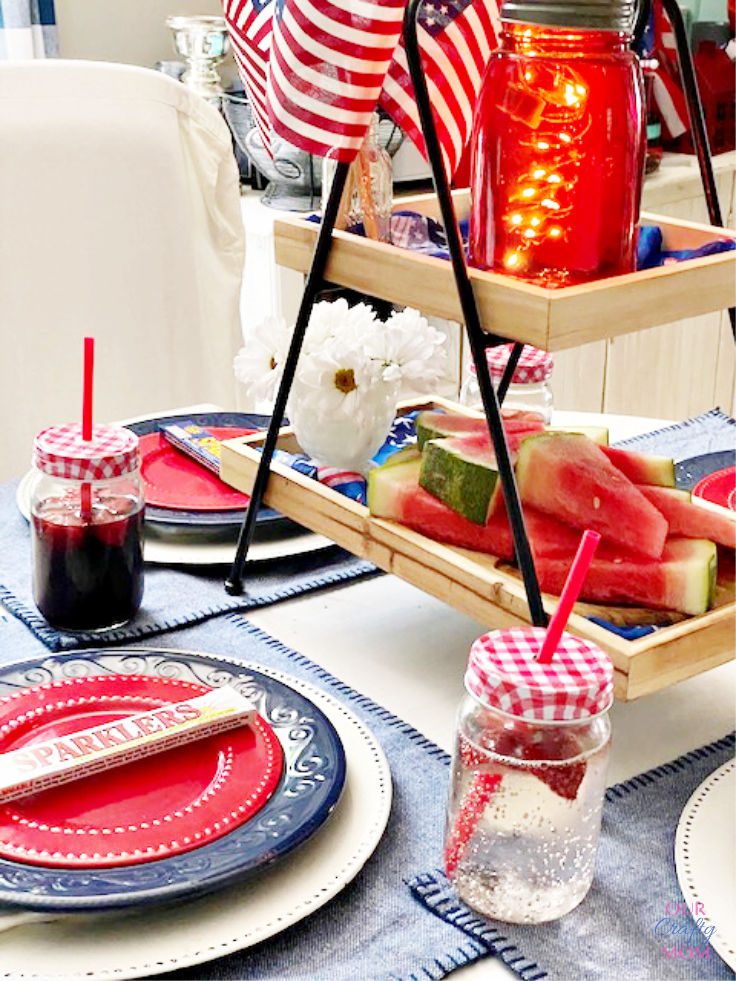 shop our favorite home items

shop now
Join Our Community
Don't miss the next DIY! Receive exclusive content, including behind the scenes photos, our favorite home decor DIYs and more!