Hey there, friend!
We're Trent and Jen – the self-taught DIYers taking on each renovation project one room at a time.
We are so glad you are here. Our hope is to encourage, inspire and provide you with all the tools to help you create a home with intention that you love to live in.
The phrase "Broke Musicians in Love" is what drives us to do what we do with the eye on the prize, which not only is a beautiful room, but also a gorgeous budget to go with it!
Our Favs
Fav Food to Make
Dutch Brothers Kicker
Fav TV Show
The Andy Griffith Show
Fav Biz to support
Romabio Paints
It all started when I got the best gig ever!
Trent and I met at Belmont University while pursuing our music careers. We had stars in our eyes and were ready to share our gifts to the world.
Living in major music metropolises like Nashville, LA and Vegas, we went where the music took us. Until it all changed for me.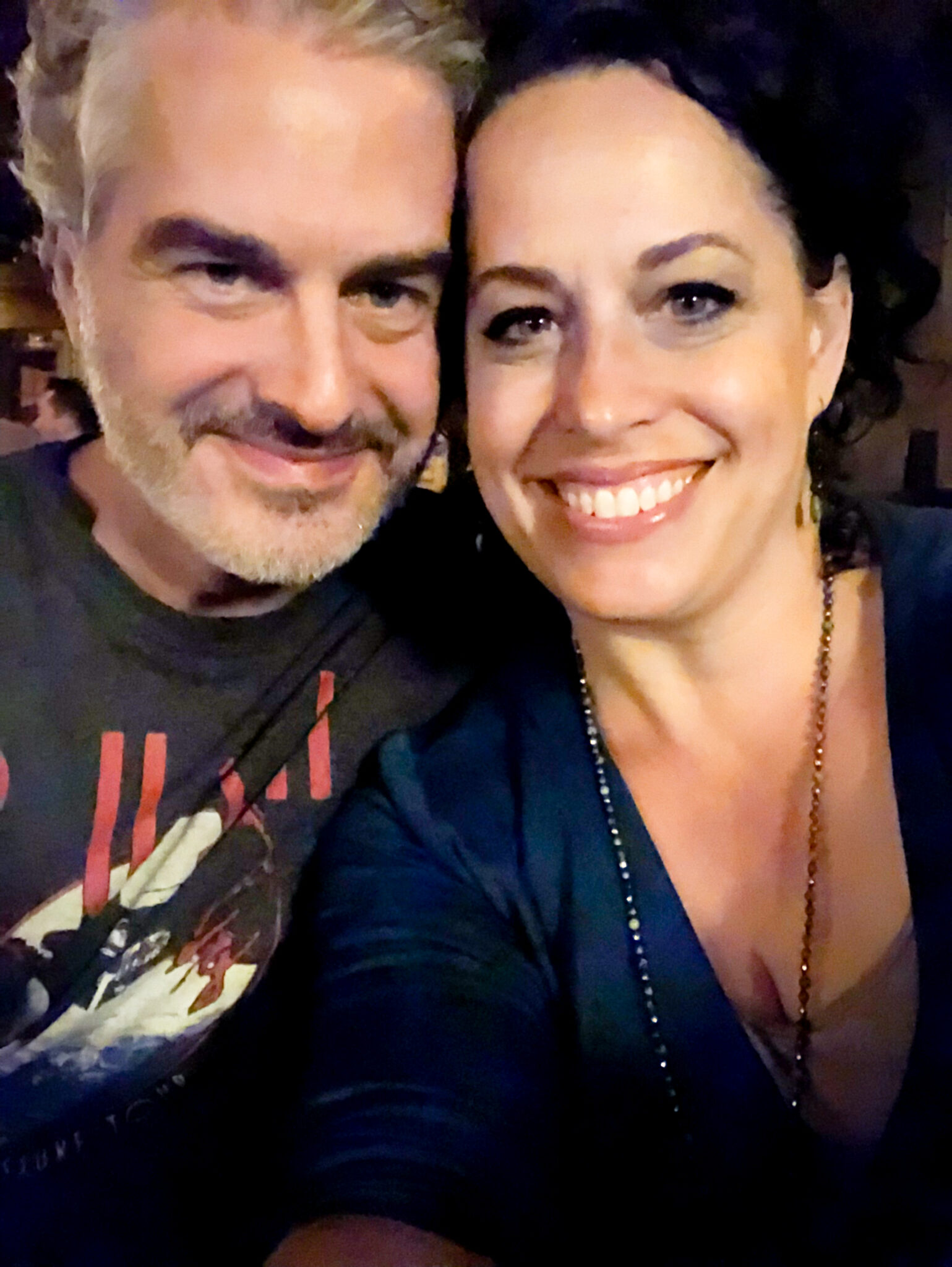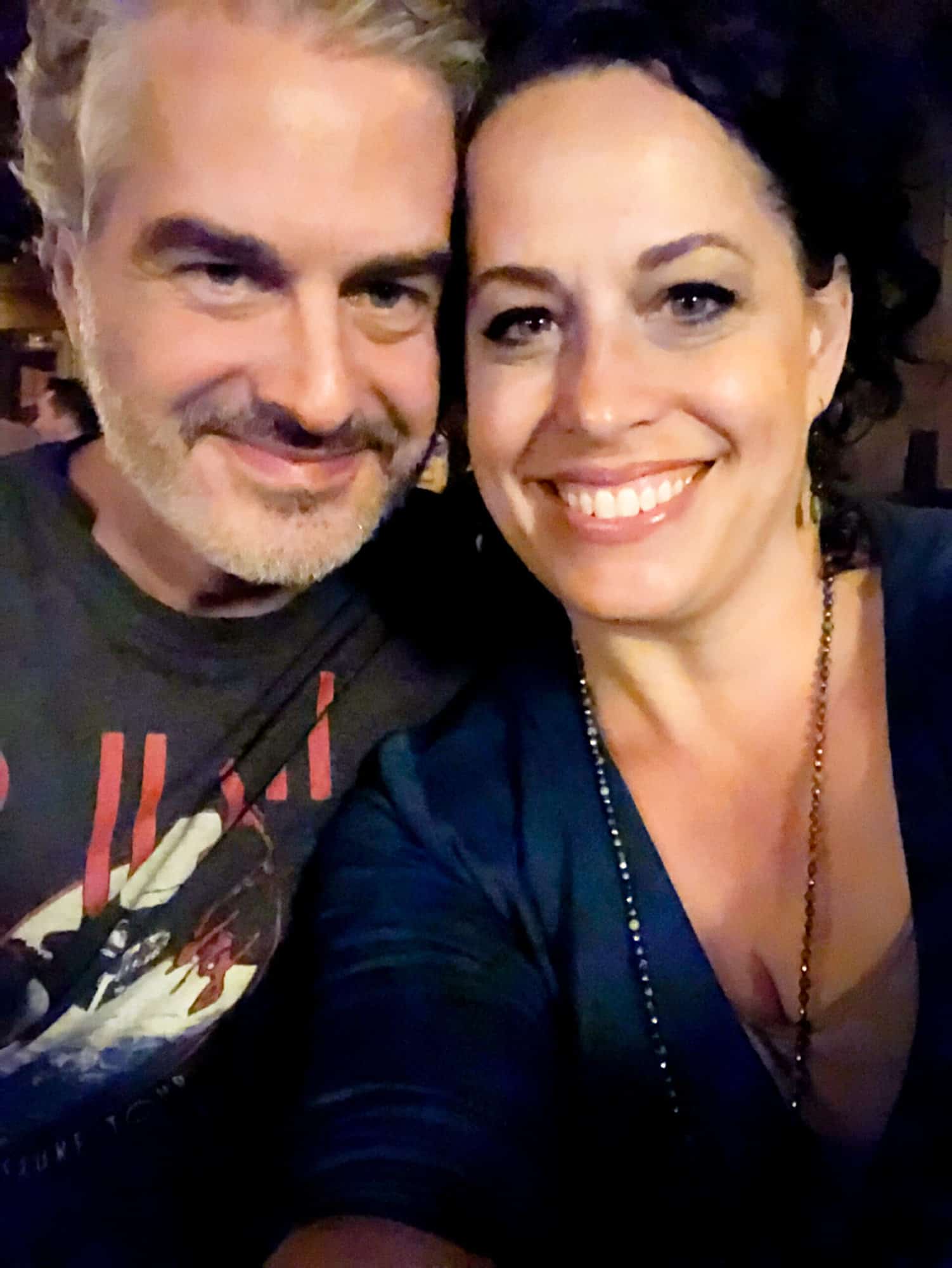 That moment was so distinctive that it has left an indelible mark on my heart. I had just finished singing with my all-time favorite singer. A true once in a lifetime event. I knew that I had reached my pinnacle and it couldn't get any better than this!
A new job was calling my name. So, I put my microphone in the stand and exited stage left to become musician turned momma. Leaving that performance world, I needed a way to funnel all that creativity into a new place.
Then we bought a new house and found ourselves with lots of empty rooms and equally empty pockets to fill them with.
Ever since I was a little girl, I loved playing house, setting up house, decorating houses and drawing houses. I think I rearranged my room at least once a month – and I still feel the itch to switch up a space today.
Trent and I have always been thrifty, looking for ways to save a buck. While I dream of having high end decor, my budget has never allowed for it, so I found ways to recreate a look I love at a price I can afford.
My one struggling to create a beautiful home with intention, I created Noting Grace to encourage and inspire you – all within a tight budget like we lived on.
This has stretched us to learn new things, like wood working, tiling, electricity and much more.
You know where this is going.
Our Goal
Through this learning process, we are eager to share our tips we find with you. We know that having the home of our dreams isn't a reality for most of us, but you can create a home you love with a little bit of ingenuity.
When I share room reveals, or images of my home with you, know that the picture isn't perfect.
Many hours, mess ups, and redos were done to get create that look. If you could look behind the lens, you would see all the papers, shoes, and junk pushed aside to get that shot.
You see, we're just like you!
One question we often get asked is "How do you keep your house so clean all the time with 2 boys?" Well, we don't!
We live in our home and it's certainly not perfect. I think that's why we love finding items that are less than – items with character. Life is meant to be enjoyed despite this constant goal I battle to reach perfection. I hope to provide you with all the tools to help you create a home with intention that you love to live in while giving you grace when it's not perfect.
Not only do we hope to inspire you, but we want to connect with you. We are honored to read each and every comment you leave. You can always find behind the scene shenanigans over on our Instagram Page, or you can sign up for our emails so you don't miss a post.
There is "Beauty in the Blemishes" and we hope to help you find it!
Head over to the blog and enjoy looking around!
So you wanna know more about the
crazy couple behind the blog?
Well, let's start where our love story began.
Trent and I met while attending college at Belmont University in Nashville, TN. We both were in the music program.
I was studying Vocal Performance and he was there for a degree in Percussion.
I was struggling with music theory and he offered to help. The rest was history!
We fell in love hard and fast and were married there on the campus in the antebellum mansion.
After we were married, we pursued our dreams and moved where the music took us.
We lived in Nashville then Birmingham, and took the biggest risk of our lives and moved to Los Angeles.
Loading up a moving van, we left without jobs, a place to live, or any clue how to do this, but we were fueled by our love for music and each other.
And we had success! We established our home recording studio, performed on stage and TV and toured the world!
Then along came our first son and we were eager to head back close to family, so back to Tennessee we went.
We loved being close to family and back where our college buddies were, and we added our second son to our family.
But Trent's touring schedule started to grow more and more frequent.
Until Trent's boss landed a job at a casino on the Las Vegas Strip. Thinking it was temporary, we closed up our home and went to Vegas.
6 months turned to 7 years and somewhere in between, we sold that TN home and bought a builder grade home in Vegas.
And that's where the blog began.
Living on a musician's salary, but wanting to create a beautiful home, we started finding creative and economical ways to get the look we loved!
It was a long seven years for us and we longed to be back in Tennessee.
Suddenly an opportunity came and allowed us to leave Vegas behind and move into our Almost Farmhouse.
That's when the blog really began to take shape and we went from part time hobby bloggers to pursuing this as our full time gig.
We started tackling bigger and better projects and learning so much along the way.
And just recently, our job circumstances brought us back to Birmingham, Trent's home town, and we are loving back to life our 80s rental turned home.
So if you've lost count, we've lived in 4 states and have had 11 different mailing addresses! PHEW!
We are so excited to continue these DIY adventures with you and are thankful you are here!
So how did we get the name?

In music, a 'grace note' is an ornamentation to the melody. It's like the cherry on top – you don't HAVE to use it, but sometimes it's the little things that make it all better and that's what I hope to share with you! The tiny details that can embellish any project.
Most importantly, and certainly not the least of all of these, our lives are redeemed by Grace.
Above all, we love sharing our life and creations with you and hope to inspire you to create a home with intention all while finding Beauty in the Blemishes!
And we always love hearing from you! Follow us on Facebook, Instagram, and Pinterest. You can also contact us here.
If this is your first time visiting, here are some great places to start.