13 Gravel Patio Ideas on a Budget
Looking to update your outdoor space for a low cost? Here are 13 gravel patio ideas on a budget and how we are creating a space in our own yard.
Last year, my son had a friend come over on a particularly rainy night.
His friend tried to turn around in our yard and his car got stuck.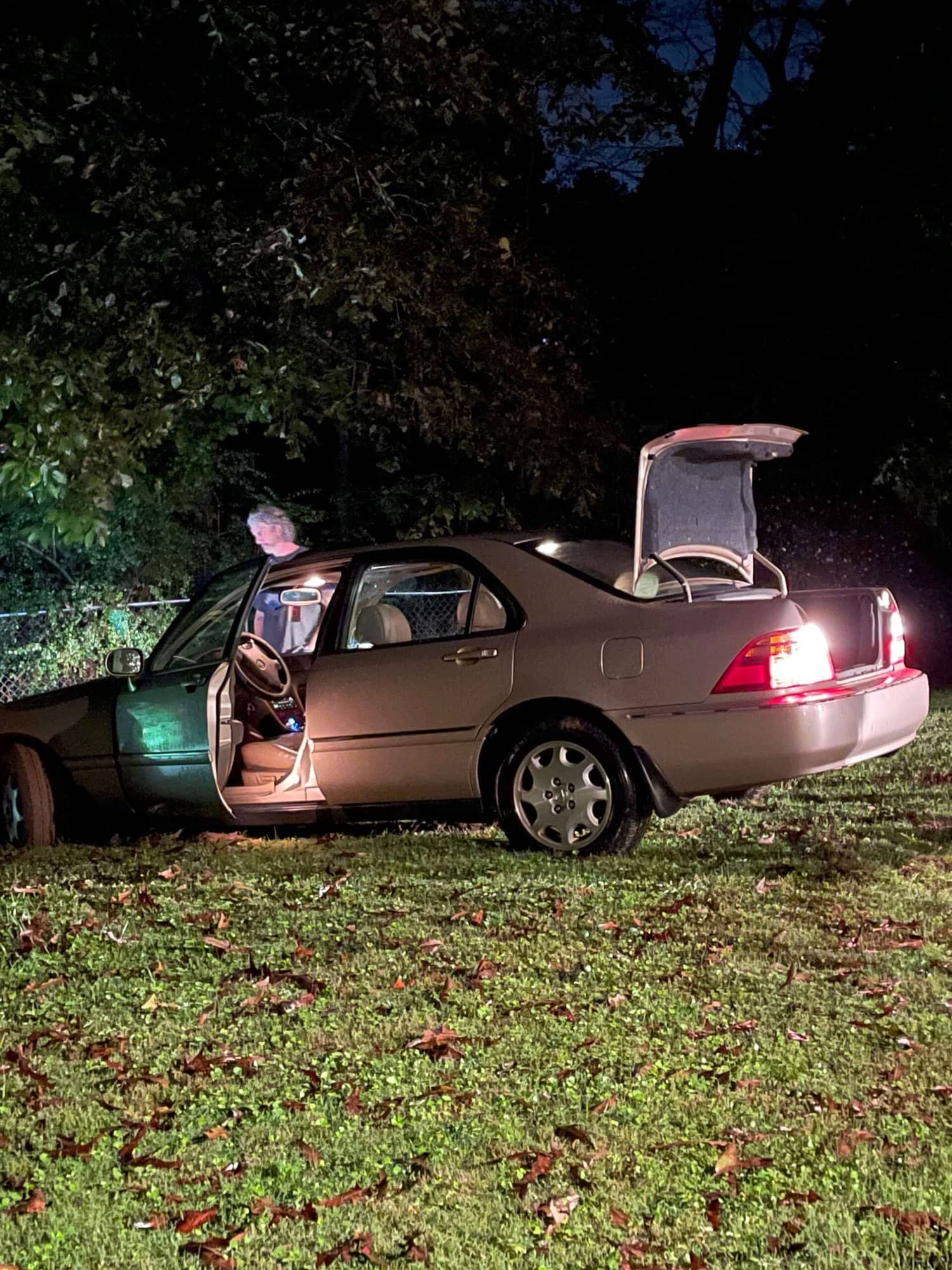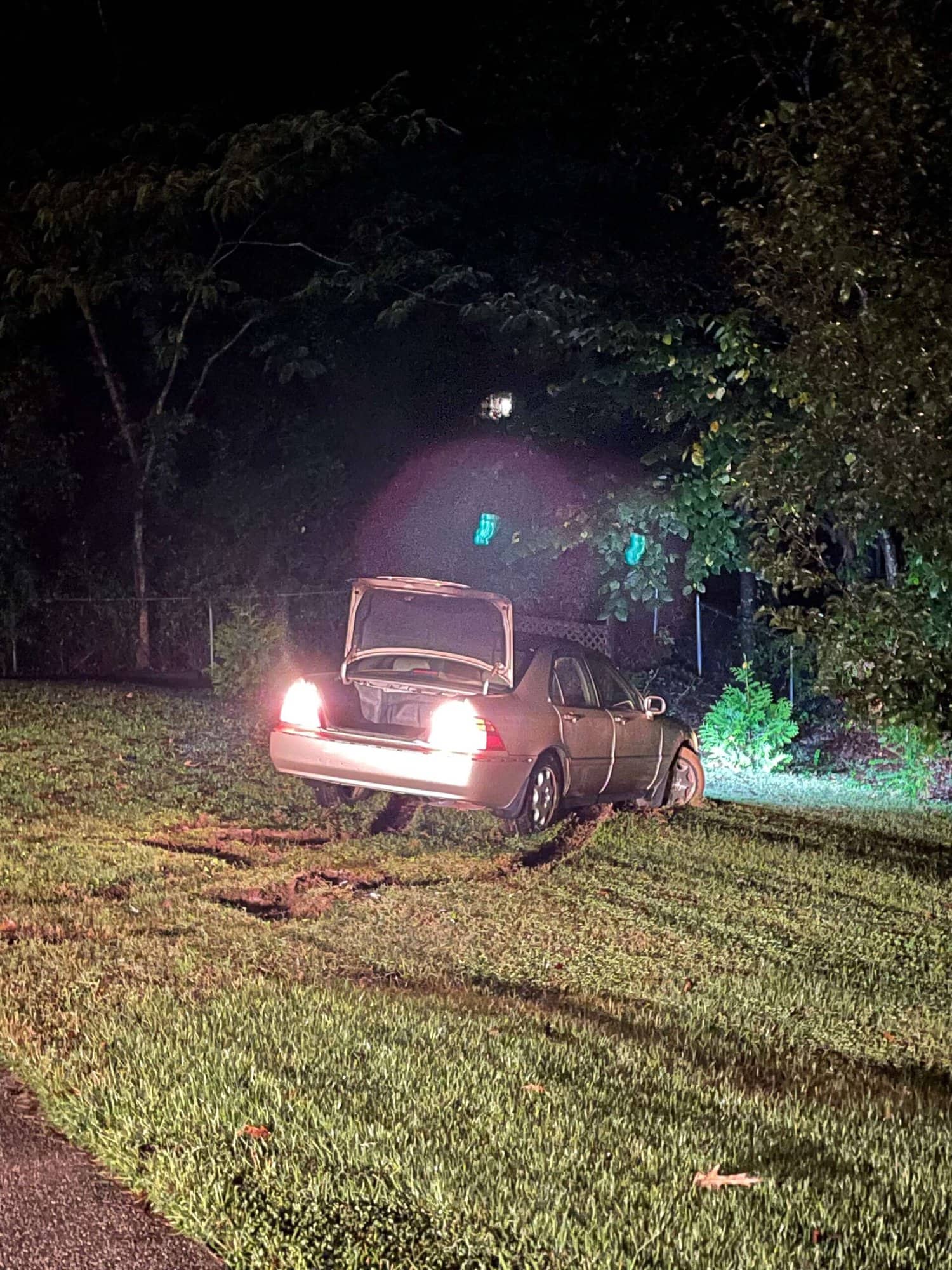 Yikes, right? This woke us up at 2 am when his friend was leaving.
As you can tell, our yard got pretty torn up.
Here's how it looks today.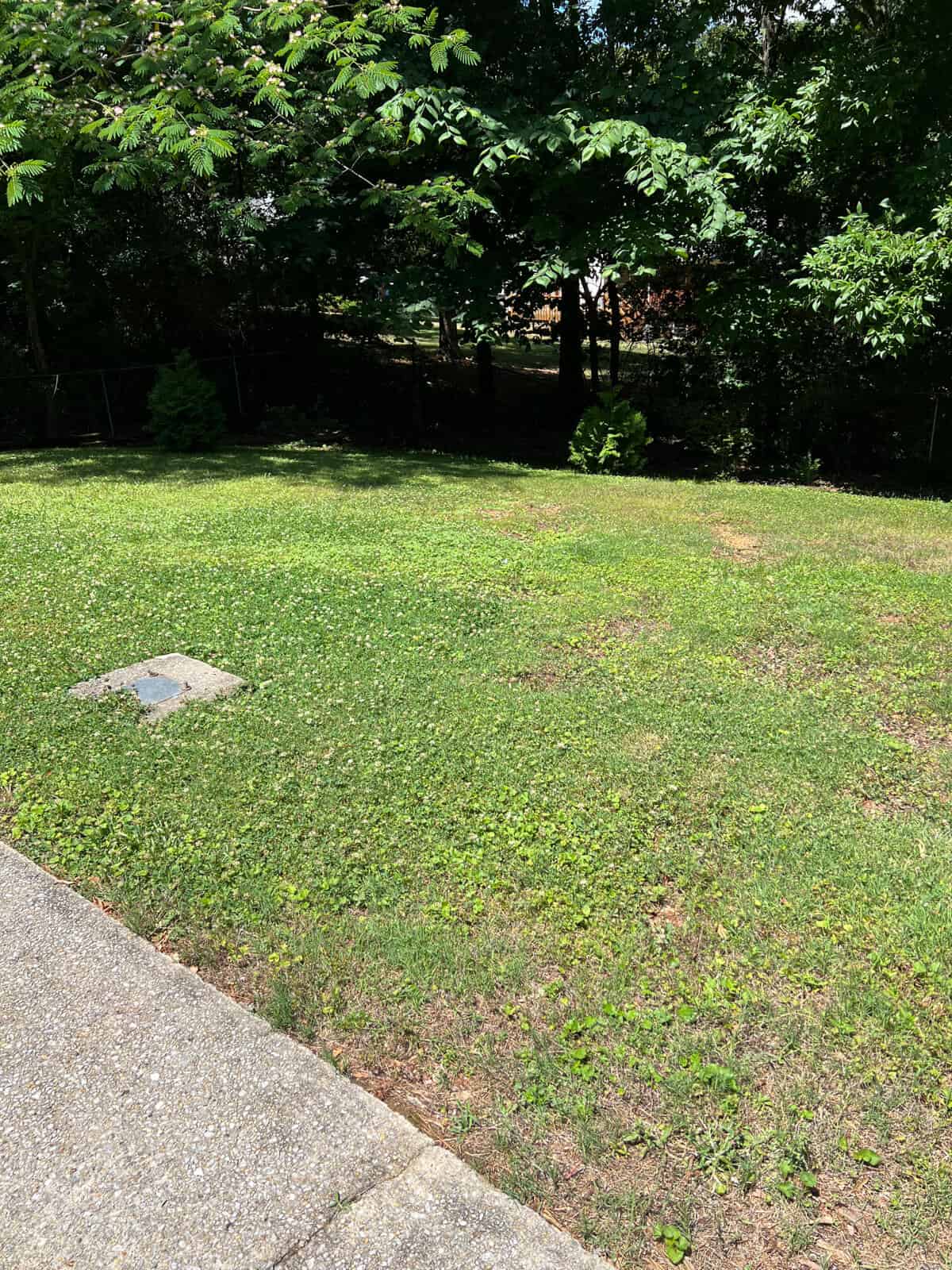 Uneven ground filled with weeds and an old basketball goal base.
So we are on a mission to reclaim our janky yard and create a fire pit area that we will be able to enjoy for many years!
When we had our Vegas house many years ago, we created this paver patio using flagstone.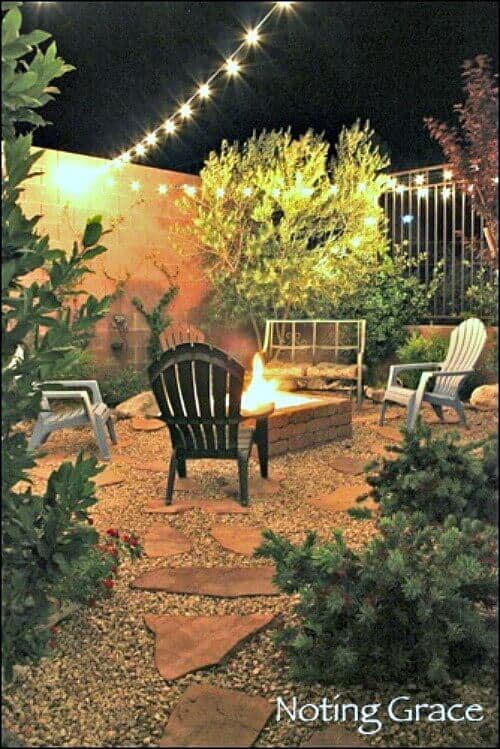 It was an easy project for our teeny tiny backyard that didn't cost a lot of money.
Gravel is the go to out in Vegas as a mulch alternative and the larger stones were a great option, but I'm wanting something bigger this time around.
I've gone on the search for some patio inspiration and there are so many options out there.
Concrete patios, a small patio with concrete pavers, sunken patios with a retaining wall – the the type of patio ideas are endless.
But for us, the main thing we wanted to focus on was an affordable way to create an small patio that is an easy DIY and requires little maintenance.
Here are some of best gravel patio ideas I've found!
13 Gravel Patio Ideas on a Budget
Jennifer has this beautiful space with such a gorgeous accent wall. Head over to her post to see all the details of this patio with this cozy outdoor seating.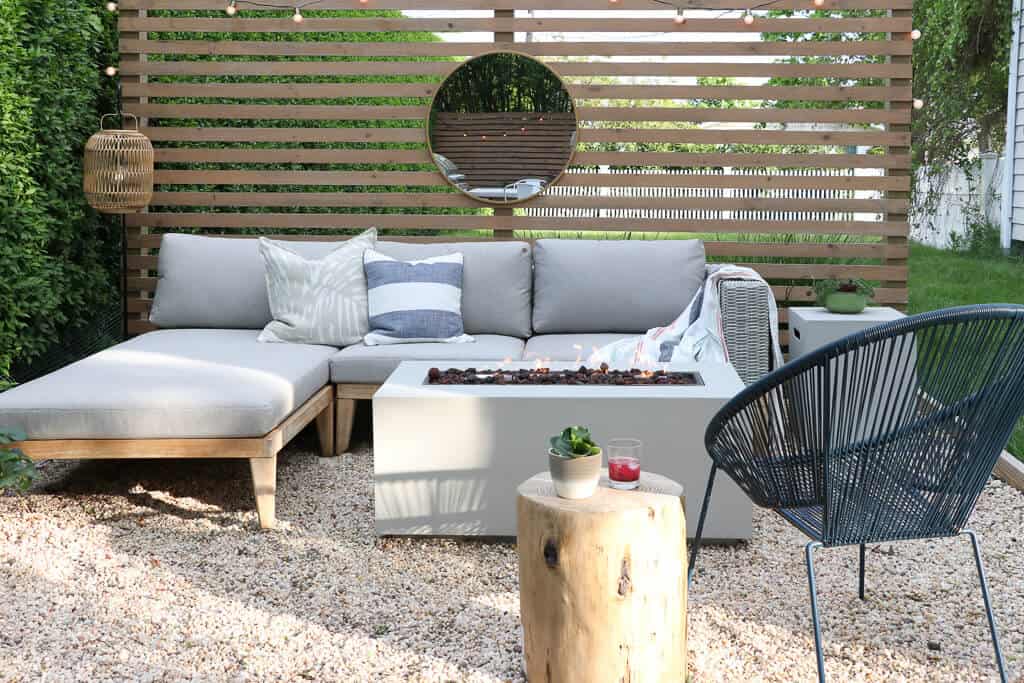 Andrea has an amazing home and her patio dining area is cottage perfection. Her DIY pea gravel patio sits under a gorgeous tree.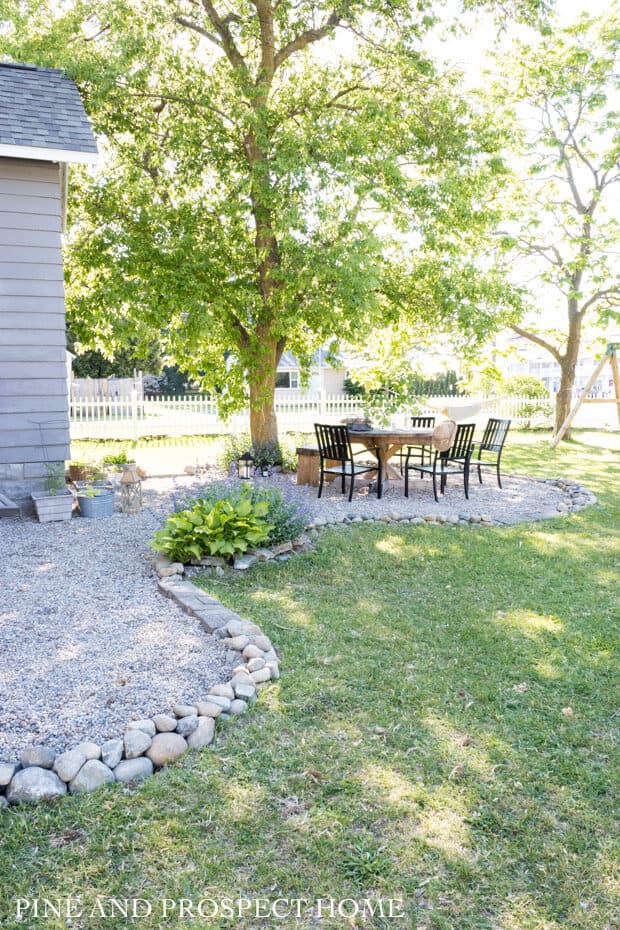 What I love about Beth's backyard makeover is that she shares how it's taken time to create this beautiful look.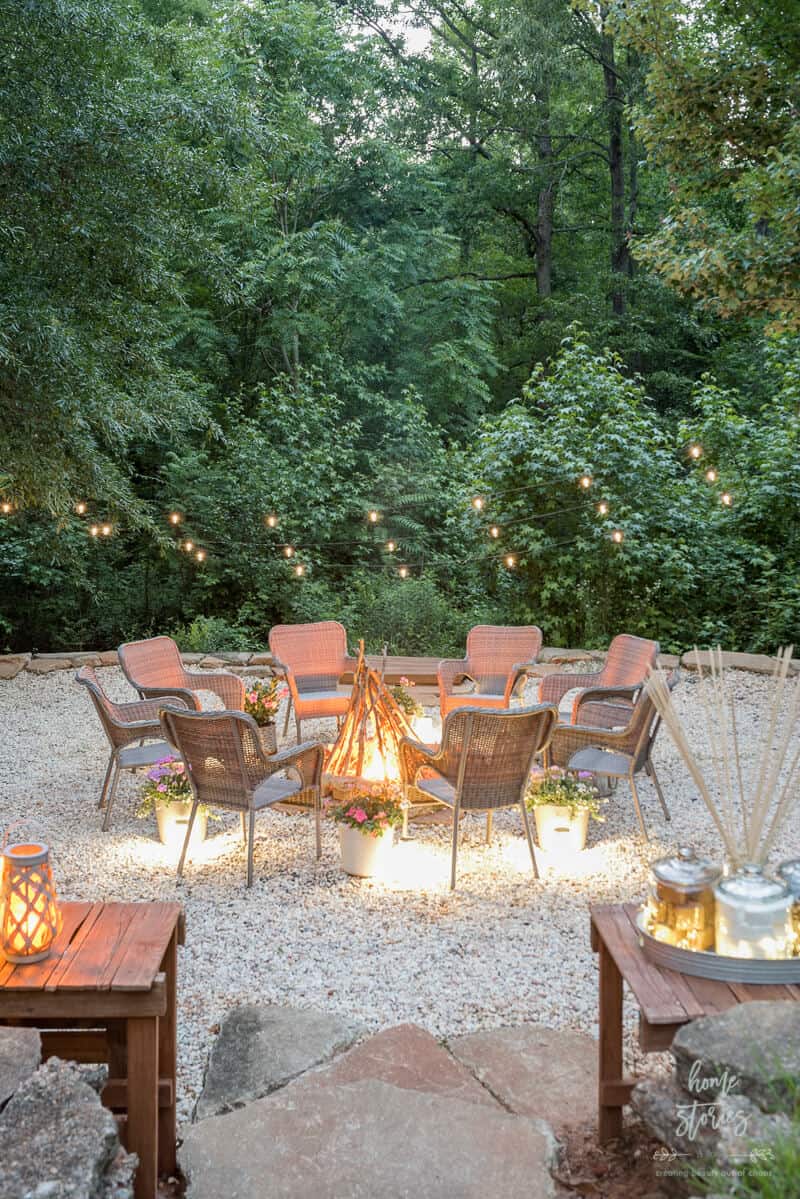 I love Gardenista's website and this post shares an amazing transformation of this large backyard. They added on to their existing patio creating multiple outdoor seating areas.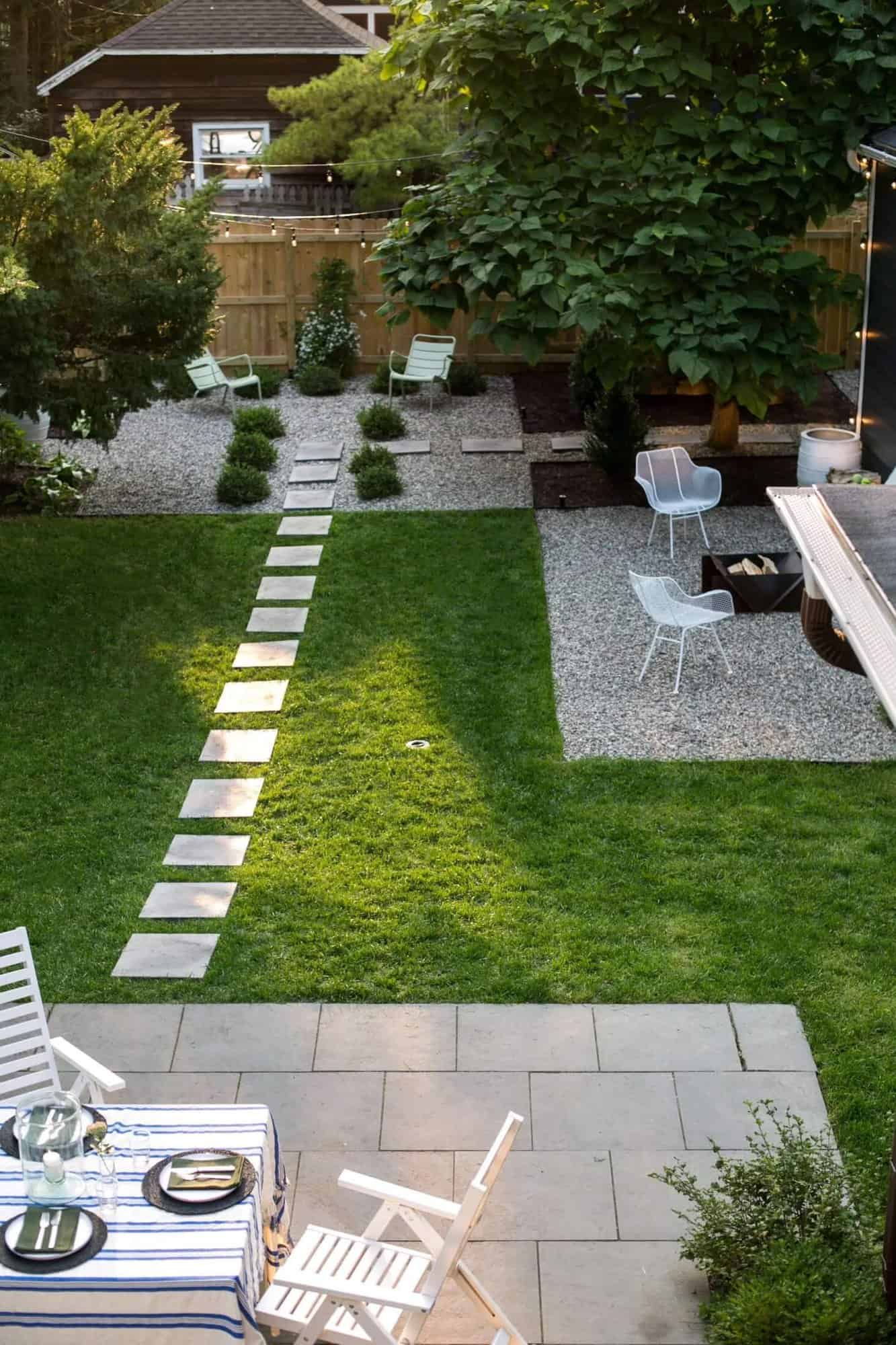 Dani's patio is where I'm drawing lots of my inspiration from since she started with a ground cover similar to ours. You should check out her step by step instructions on how she created this space.
Sarah's Patio is just the cutest! I loved how she was able to add this large area with her comfy patio furniture and fire pit coffee table.
Vineta's affordable option for a pea gravel patio is a must read! This patio makeover is perfect if you are looking for small backyard ideas.
Lauren and Robert went into beast mode and created this gorgeous new patio complete with a gravel path. They share all the details in this post and the importance of putting down landscape fabric first!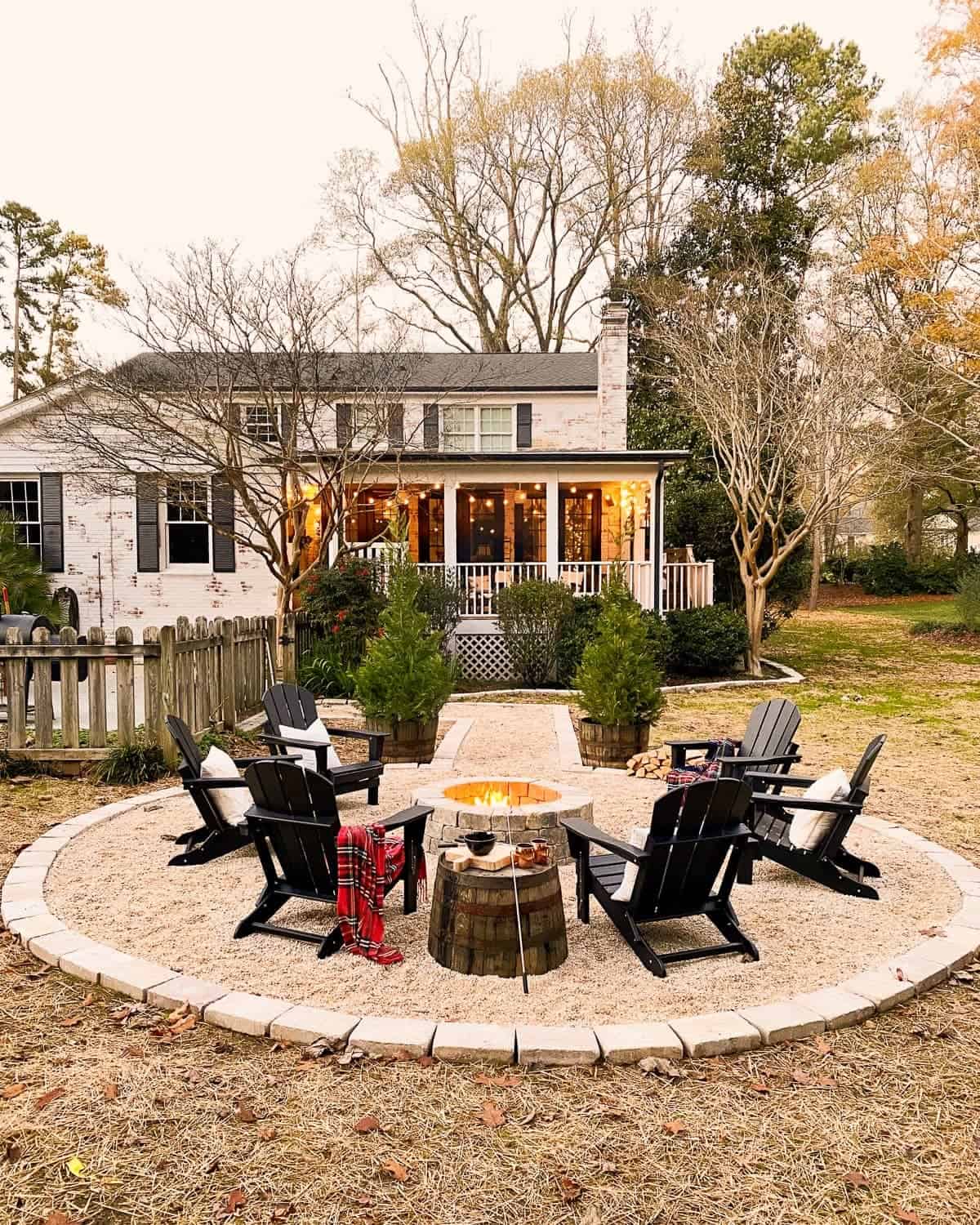 A great way to add more square feet to your home is by creating an outdoor living space that is an extension to your home. Her pergola is so beautiful with the flowing curtains.
Maureen and her husband share this inexpensive way to add more patio space with this DIY project.
I love how Ellen has transformed overgrown garden paths into this gorgeousness. Incorporating perennial plants is a great idea to have a low maintenance area that is a stunner!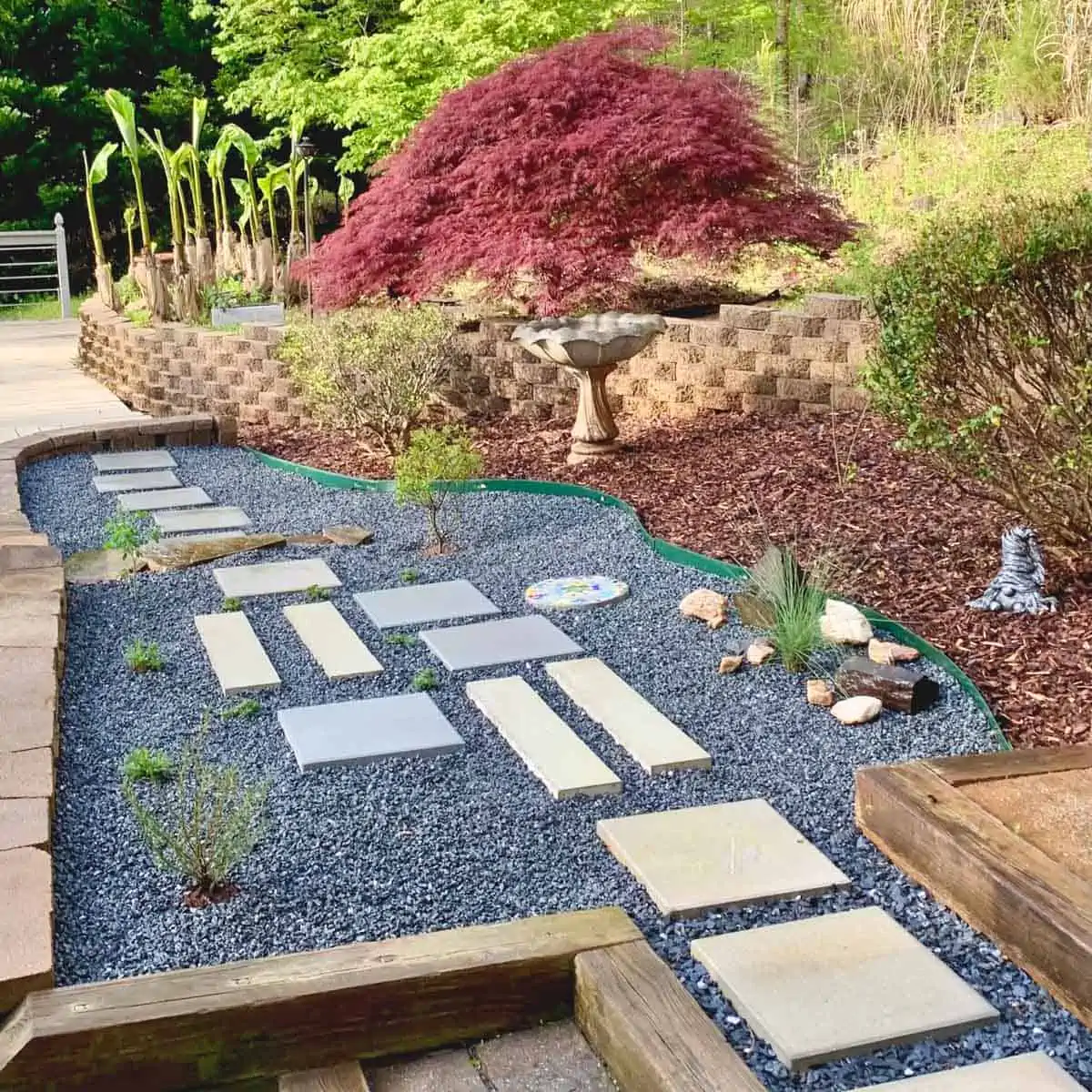 Don't you want to escape to Susan's patio with a good book? Her sunken patio makeover is just dreamy!
So I know this isn't a gravel patio, but Michael's colorful fire pit is so inspiring. He gave his Adirondack chairs a new look with a fresh coat of paint. I love how rustic this is under that tree canopy!
Frequently Asked Questions
What are the best types of gravel for a patio?
For us, it all comes down to affordability, but if you are wanting a detailed breakdown, this article from Tilly Design lists out all the types of gravel and the best options for your own gravel patio.
How deep should a gravel patio be?
According to multiple websites, 2 inches is ideal. That much will help control weeds and promote drainage. Anything deeper may make it more difficult to walk on.
Tips for creating a favorite place that you'll love
String Lights – There's nothing more magical than twinkling lights at night with fireflies dancing around.
Add a water feature – This is a good choice if you are looking to create a space that will create a zen-like peace.
Vertical Garden – If you are needing privacy, consider adding vertical space with a DIY garden wall. My friend Libby has a great tutorial you should check out.
I hope these easy backyard patio ideas inspired you like it has me!
Now we need to start the hard work of leveling out the yard and putting this space to good use. Stay tuned for the next steps of creating our own patio area.
shop our favorite home items

shop now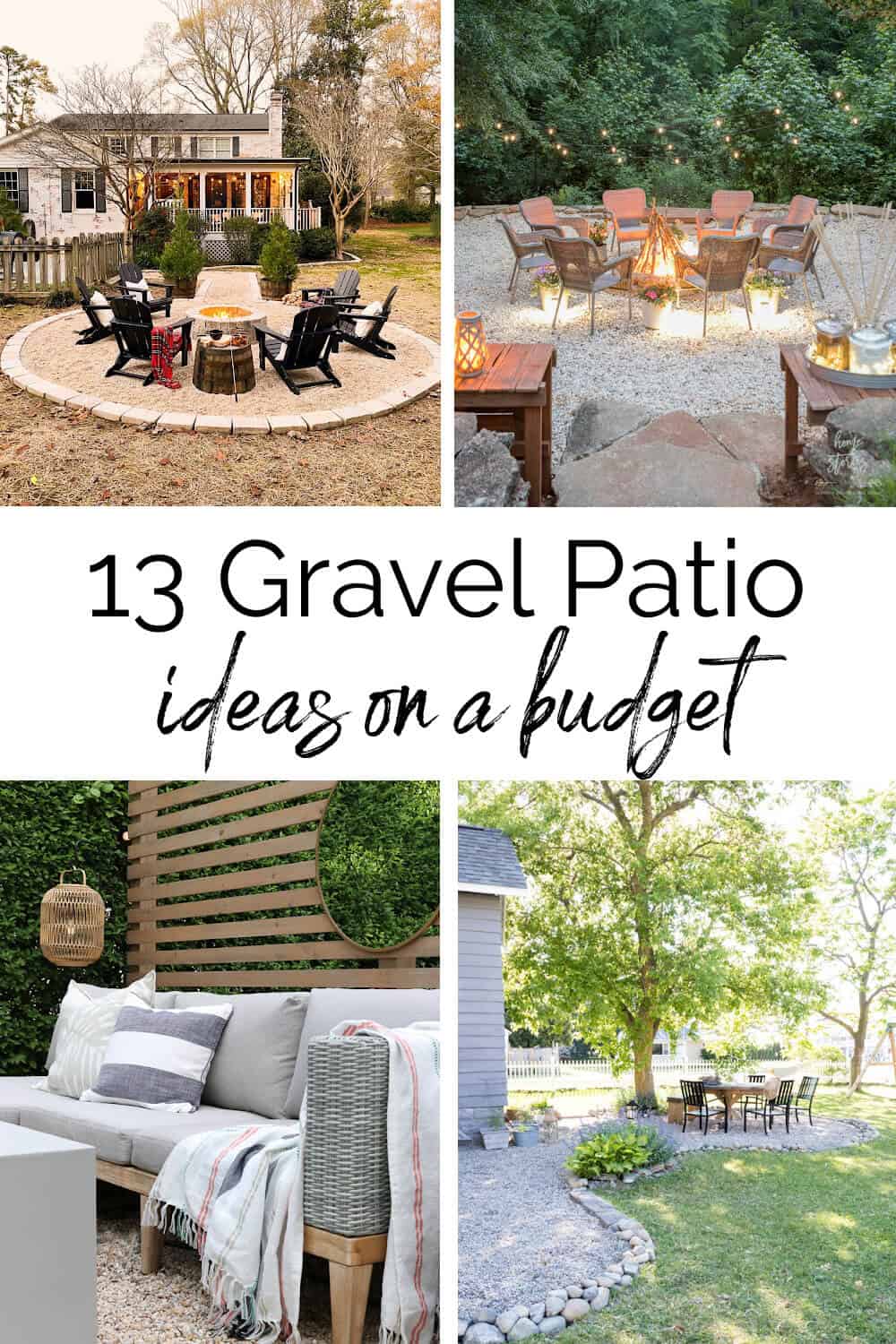 Join Our Community
Don't miss the next DIY! Receive exclusive content, including behind the scenes photos, our favorite home decor DIYs and more!
More OUTDOOR IDEAS