Want to make money blogging? Sometimes figuring out how to monetize your blog can seem daunting. Here are some great tips from around the web.
So what is monetizing?
Monetizing basically means you create the ability to generate income from your website or blog. And that basically means you give the authority to advertisers and companies to place links to their site on yours.
If someone clicks that link and buys, you get a small percentage of that sale - at no cost to the buyer.
Easy peasy!
Of course, I'll be including these types of links within this post. You can read my full disclosure here.
So which sites to use? I will break them down into 2 categories: Ad Networks and Affiliates
How to Monetize Your Blog From Day One!
Ad Networks
The first site that I would recommend for an entry level blogger is the Google Ad Network, Adsense. Not only is it simple to set up and activate, but they offer help in a timely manner if needed. Plus - it pings the google platform that your blog exists!
The other platform I have used before is Content.ad. They were my preference at the beginning stage for their ability to piggy back other ad sites. I was able to run both these programs seamlessly - which means double the chance of income! They also offer family friendly ads for your site, meaning you have the option to place the type of ads that fit your platform.
I am currently a part of the Mediavine Platform and absolutely love it! You have to hit their page view and session parameters to be considered, which was a goal I worked hard toward and it paid off! But the RPM rate is much higher and once I qualified for this network, my ad income quadrupled!
There are oodles of other ad networks out there, but these are the only three I can speak to with authority. Find what fits for your style! Here's a great list from Work At Home Adventures that shows how many options are out there!
Affiliate Sites
Amazon Associates Affiliate Program: This program is so easy to set up and use! It's a perfect way to link to items you recommend on your site. The only caveat is that you need to make a sale within the first 180 days, so you may want to generate a bit of traffic before implementing this program.
ShareaSale.com When I first began monetizing my blog, this was my go to program. They offer a wide variety of companies to link to and partner with. I have even obtained a few sponsored posts from merchants I joined thru this network.
VigLink: I am new to the VigLink platform, but in the short time that I have been there, I have earned more than all the years with Share-a-Sale - simply for their linking tool within posts. If you enable this plug in, VigLink scans your site and provides links within posts for you!
CJ (formerly Commission Junction): I'm just cracking the nut on this program. Initially, I was discouraged because many of the programs I applied for declined my application. After reading more, I learned that some companies set up parameters that automatically decline you if you don't meet the requirements. So instead of feeling discouraged, this has given me drive to grow my numbers more to get those approvals!
RewardStyle: There are many bloggers who make bank on this platform! While they offer links for decor items, I have found their strong point is fashion. I'm still learning how to implement this more on my site. *Note: This is an invite only program, so email me if you want me to send you a referral link.
Shop Your Likes: This is very similar to RewardStyle, but they are easier to qualify for. They also have different retailers, which is nice to have options!
Important Things to Know!
When you ad any referral links, you must disclose that those are affiliate links according to the FTC. Set up a disclosure page that you link to within those posts. It's worth the time and education to make sure you are setting up your Affiliate and Advertiser programs properly!
Also, make note of the payment terms with the programs you join. Some have a monetary threshold you must reach in order to get paid. Others have a 60 or 90 day turn around time, and then there are those that require both!
Helpful Articles from the Web
Here are some great tips and tricks from others about how to monetize your site that I have found helpful!
270 + Places to Make Money Blogging
This is the Holy Grail List of all lists! Chrystal spent some mad time compiling THE list of affiliates for you to peruse, and as a result, she knows her stuff.
Since this gal has been blogging for a few decades, she has the skinny on all things monetizing! This is a must read!
Monetizing a Blog from Day One
Victoria has put together a terrific blog post to get you started monetizing from the very start of your blog.
She particularly offers great tips and has an awesome list of referral programs that will generate income right from the get go! So be sure to check out her other Money Savings Tips - she has some great ideas!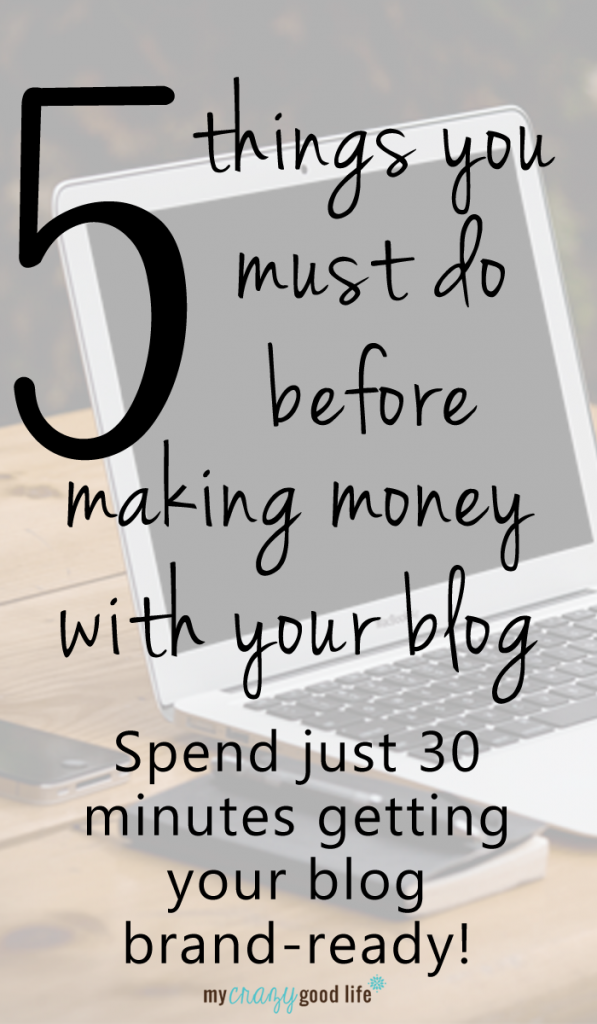 5 Things to Do Before Making Money with your Blog
Becca talks about the importance of making sure your blog is ready to be branded and sponsored at the same time with these 5 tips.
Becca also has an awesome book available all about jumpstarting your blog, branding, networking, and creating a media kit - plus much more!
How to Make Blogging a Business
Not only does Melanie have a PhD, and not only is she an awesome Homeschool Mom, but she also hosts a podcast sharing her awesomeness with the world!
She interviewed Jimmie Lanley on her Homechool Sanity Show and they discussed the ins and outs of blogging, but if making your blog a business is the right choice for you.
My Monthly Online Income Report
Michelle is a Super Rock Star! She offers incredible insight on how to monetize your blog, but she also gives complete and utter transparency while doing it!
Most bloggers keep their income on the hush-hush, but she boldly shares the reality of how to reach blogging success as well as any set backs and ways to fix them.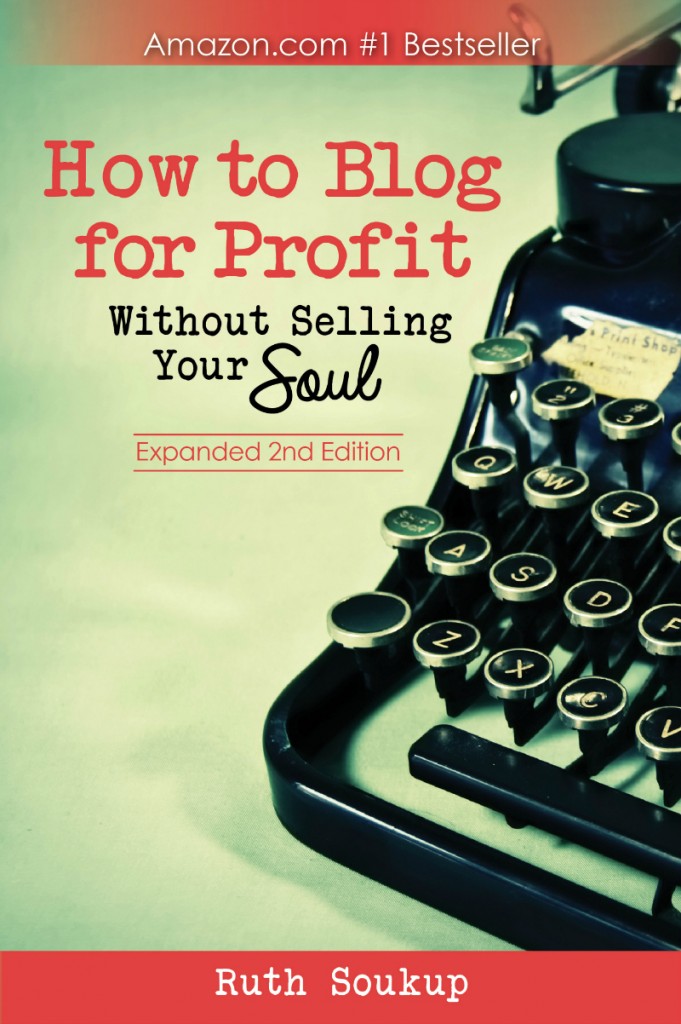 How to Blog for Profit without Selling Your Soul
Still a great resource every budding blogger should have in their repertoire. Ruth has wonderfully crafted this ebook with incredible tips that help the blogger with monetization, while staying true to yourself, your purpose and your blogging goals without losing your voice during the process.
A few more articles I've found
HOW TO MONETIZE A WEBSITE
10 WAYS TO MONETIZE A WEBSITE
So, I hope you are able to use these tips to begin monetizing your own blog with these expert Rock Stars!
Be sure to follow my Pinterest Board also, since I'm constantly adding new content for bloggers.
Follow Jen @ Noting Grace's board Best Blogging Tips and Tricks on Pinterest.
For More Blogging tips,
Check out these Links
HOW TO BLOCK OUT THE HATERS WHEN YOU GO VIRAL
MY BLOGGING TOOLS
PIN THIS FOR LATER!