Christmas in July – A Look Back on Christmases Past
Have you ventured out and started to see the Christmas Decor rolling out? I thought it would be fun to look back on Christmases past to inspire you!
This time of year, I'm already going to my sweaters and whispering how much I miss them.
I am not a heat seeker, summer lover.
Once that first hint of coolness comes in the fall air, I am so excited.
I love the decor, the clothing, the twinkly lights, and holidays that the end of each year brings.
So I thought it would be fun to share a look back on my Christmas decor for all of you who are longing for the season to come – like me!
A LOOK BACK ON CHRISTMASES PAST
(Some affiliate links are provided below. Full disclosure here.)
It's so fun looking at trees from the past few years.
From formal to casual, denim to buffalo check, and everything in between!
For each tree, I will be sure to include a link to the original post for your convenience.
Buffalo Check
So this first tree, I wanted a casual and kid-friendly tree for our boys! And there's nothing cozier or Christmas-ier (just made that word up!) than Buffalo Check!
Snowflake Inspired
The following year, we wanted things a bit more formal, so I created this snowflake inspired Christmas tree while keeping the rest of the room neutral.
Tarnished Silver
One year, I wanted to create a vintage tree covered in tarnished silver.
I loved how it turned out!
I even created a Christmas tablescape to match!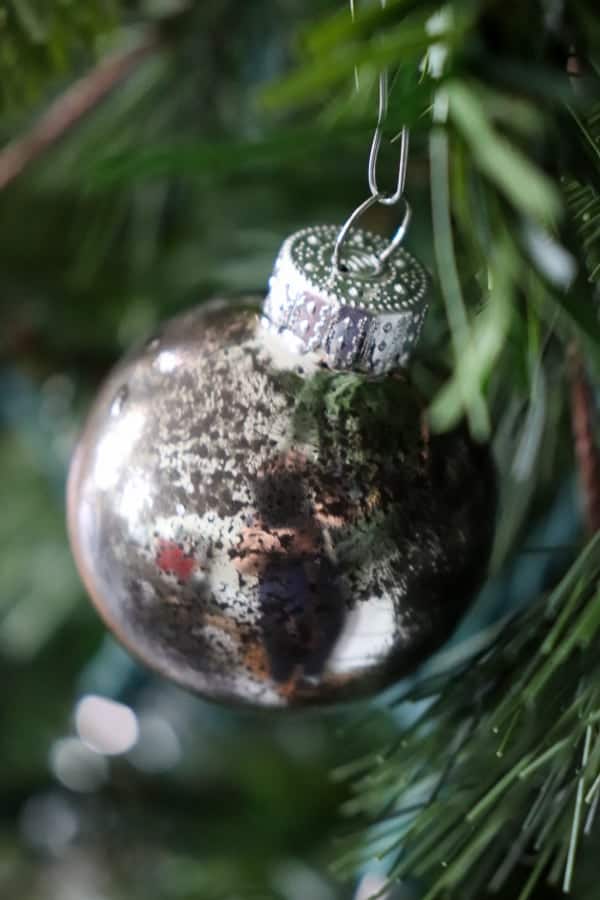 Tarnished Silver Christmas Tree and Tablescape
Blue Christmas
Switching themes each year is so much fun!
There was one year where I created a deep blue Christmas motif.
Casual Christmas
This past Christmas, I went cozy and casual.
Black and white buffalo check in the dining room, and Ball jar blue in the living room.
I wanted to feel cozy surrounded by all the things I love!
Our Christmas Ladder
Yup, you read that right!
There were a few years that the budget was tight – really, tight. And during that time, our Christmas tree died. The lights blew out, a few branches fell off – so it was a goner.
So I pulled out an old ladder and added wreaths and garland!
Here's a few creations over the years!
Budget Friendly Christmas Tree Ladder
So I hope you enjoyed a look back on Christmases past and that it gave you some winter inspiration!
If you are looking for some more inspiration, a few of my friends are also sharing their Christmas in July posts – check them out below!
Christmas in July Inspiration
Jen at Noting Grace shares a look back on her Christmases past with her beautiful past holiday decor.
Kristin at White Arrows Home shares her lovely rustic decor from Christmas' past.
Lindsey at Repurpose and Upcycle shares a fun Christmas in July post about past Christmas holiday decor and a few fun Christmas crafts.
Pin this for later!
shop our favorite home items

shop now
Join Our Community
Don't miss the next DIY! Receive exclusive content, including behind the scenes photos, our favorite home decor DIYs and more!
More CHRISTMAS POSTS to check out