Wanda June Collection at Walmart
I love when new items arrive at stores. The latest Wanda June Collection from Miranda Lambert at Walmart has such fun items!
There's a fun new collection at Walmart that just launched a few days ago!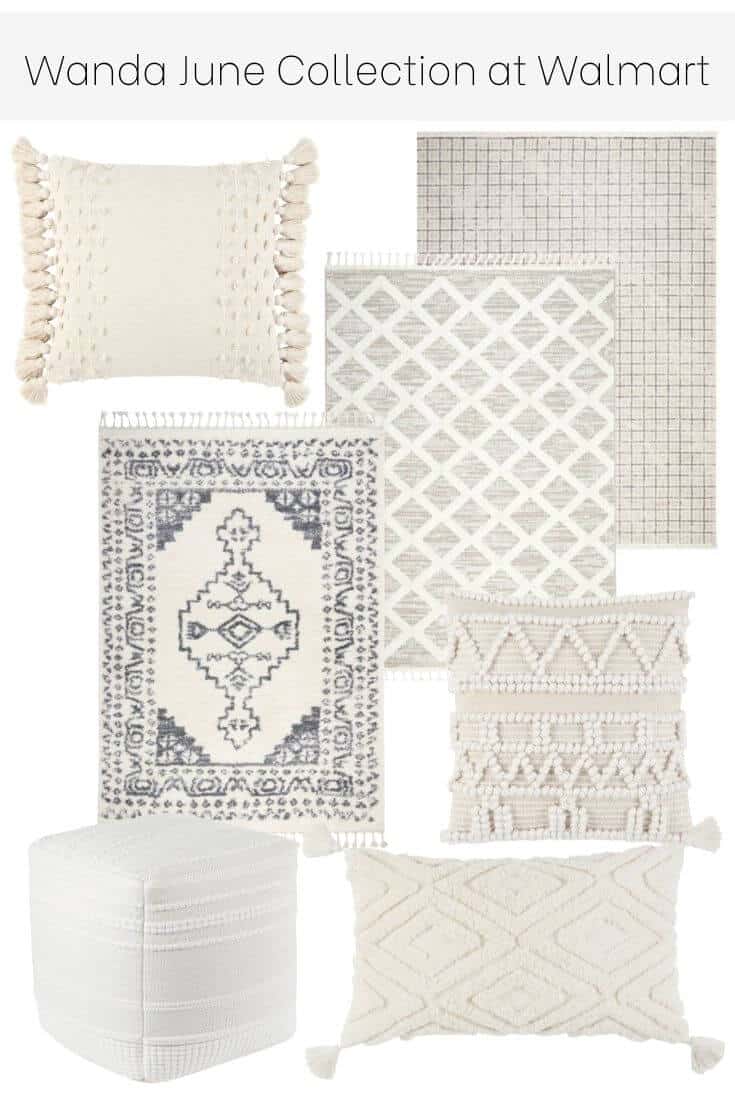 We know of the other celebrity and major brand collections that Walmart offers.
Better Homes and Gardens, the Gap, Pioneer Woman, Drew Barrymore and now country superstar Miranda Lambert.
Wanda June Collection at Walmart
(Some affiliate links are provided below. Full disclosure here.)
It's a fun and colorful line of home goods that has most items averaging around $30.
Miranda Lambert named her line Wanda June, to honor her mother and grandmother, the two most influential women in her life.
Freshen up and customize your home that you could find for much higher prices in your favorite boutique stores.
This curated collection of neutral home decor can help create a cozy and comfortable home.
Here are some of my favorites!

Wanda June Kitchen and Dining Finds
The Wanda June kitchen line features fun, bright colors with a throw back to 50s retro with fun designs.

Wanda June Neutral Home Decor Options
You know I love to have neutral elements in my home.
They last a long time as a base and work when you start incorporating colors into your home decor.
Wanda June Colorful Home Decor Options
Aren't these some fun finds?
I love the colorful, textured pillows and may have to add them to my home somewhere.
What do you think? Leave me a comment below if you have any of these items in your home.
TIPS
Read Reviews. If you aren't sure about purchasing an item online, I get it! I'd be skeptical too. I love to read through the reviews and especially look for those that show photos of the piece. This helps ensure you'll love the piece you purchase.
Prices can change. There's always a chance for your favorite item to go on discount. Look for seasonal deals or closeout items!
You can always return it! Walmart has a great return policy. So if your online order isn't up to what you were hoping for, there is an option to return it!
shop our favorite home items

shop now
Join Our Community
Don't miss the next DIY! Receive exclusive content, including behind the scenes photos, our favorite home decor DIYs and more!
More BUDGET DECOR Roundups