Welcome Home Sunday Week 100
Each and every week, a group of home decor bloggers share their posts to inspire you in one convenient digest. This is Welcome Home Sunday Week 100.
Pinch me because I must be dreaming!
I cannot believe that I am typing this.
My home has made a the pages of a magazine – and not just any magazine, but one I love to pour over the pages whenever I get the chance.
The Cottage Journal came last Christmas and photographed our home and I'm over the moon excited to be one of the feature's in this month's Christmas Cottage issue.
Plus, I was able to take over their instagram feed Friday and had a blast giving a tour of my home. If you missed this year's tour, you can see it here.
Another unbelievable thing is that this is our 100th post for Welcome Home Sunday. I am astonished that we've posted that many times.
As a thank you, we are hosting a fun giveaway! You can have a chance to win a $100 gift card! All the details on how to enter are listed below: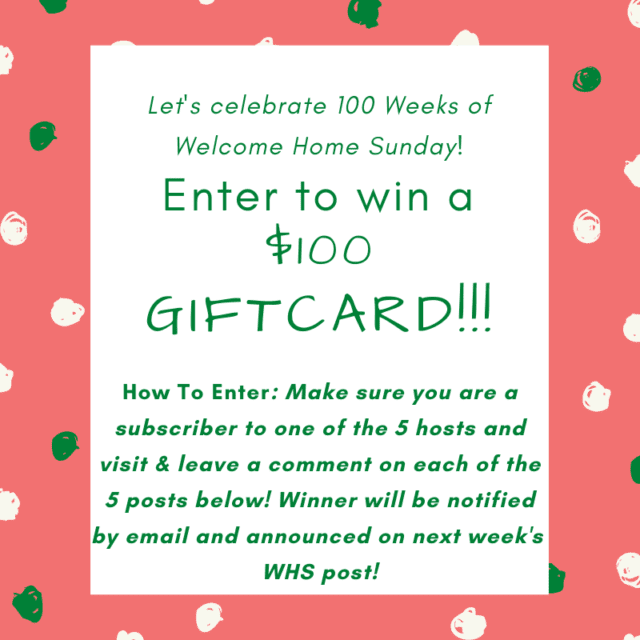 All you have to do is to hop to each blog and leave a comment and make sure you are an email subscriber to at least one of us. Easy peasy!
That's our small token of gratitude for each of you who keep our blogs up and running. We couldn't do this every week with you!
Have fun checking out the posts below and good luck to you!
Welcome Home Sunday Week 100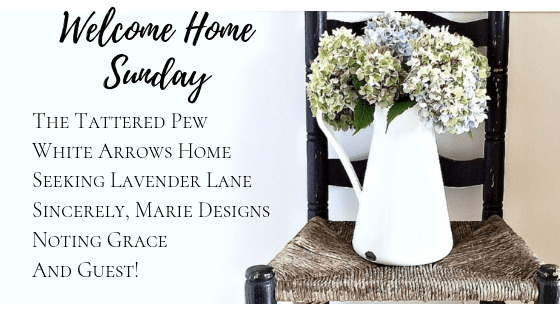 White Arrows Home / Cozy Cabin In The Woods Christmas Tour