I'm glad you are joining us for this week's Welcome Home Sunday #35! Every week, we bring together posts about styling your home, easy DIYs, fun room updates and more.
Something amazing happened this week!
Nothing really spectacular or mind-blowing.
In fact, it was pretty simple. However, still amazing.
Wanna know what it was?
Routine.
I know what you're thinking – that sounds boring, right?
Especially if you are one that thrives on anything but routine.
But here's the thing. I am not spontaneous by nature.
We just celebrated our One Year Anniversary of moving to Birmingham. And it was a year filled with lots of transition. Lots of ups and downs, laughs and tears, and just a whole lot of mess that comes along with a move.
All that to say, the fact that we have any type of routine is a cause to rejoice.
That means the dust is settling and all is slowly becoming normal again.
So, on this Welcome Home Sunday, I get a chance to sit with my tablet and a warm cup of coffee and enjoy pouring over all the fall inspiration shared below.
And we are so very excited to have another guest host this week. Lindsay from Aratari At Home has been a long time blogger friend with great tips to style your home. A true DIYer at heart!
I hope you are inspired this week with these posts! I would love to hear which one is your favorite. Leave me a comment below – I always enjoy reading your kind words!
Welcome Home Sunday #35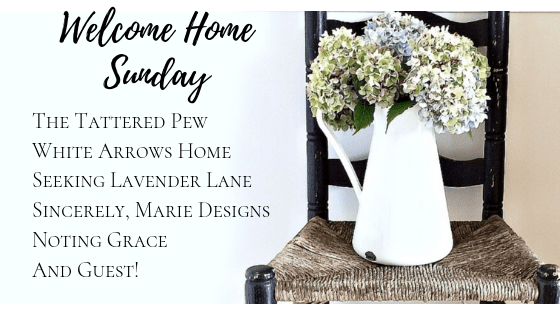 shop our favorite home items

shop now
Join Our Community
Don't miss the next DIY! Receive exclusive content, including behind the scenes photos, our favorite home decor DIYs and more!
More WELCOME HOME Posts