Each week, a group of bloggers share their best posts in hopes to inspire you, connect with you, and help you Welcome Home Sunday #20 with a smile.
Happy Memorial Day weekend, friends! What a beautiful day to Welcome Home Sunday, this morning.
Memorial Day is more than just a day off. More than just a BBQ with family and friends.
It's a day set aside to honor those brave men and women who gave their lives to protect our freedoms and rights.
I hope you make some time to be thankful for that freedom while enjoying these posts from us.
But before we get to celebrating, did you see the big reveal this week? We cut a hole in our granite countertops and added my dream sink!
I finally have the kitchen of my dreams…well, with the exception of the counters. But that's for another time later down the road.
I hope you enjoy these posts – lots of great inspiration from my blogging gal pals.
Have a Blessed Sunday, friends!
Welcome Home Sunday #20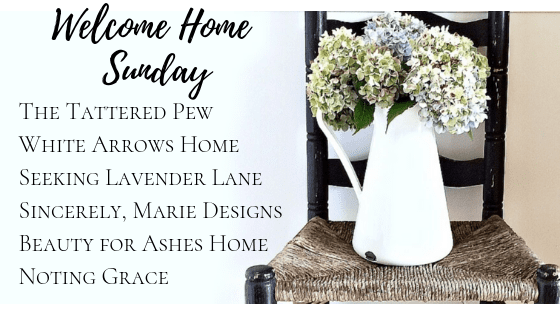 shop our favorite home items

shop now
Join Our Community
Don't miss the next DIY! Receive exclusive content, including behind the scenes photos, our favorite home decor DIYs and more!
More WELCOME HOME Posts