This week, a group a bloggers come together for our Welcome Home Sunday 1 year anniversary - sharing corners of their home to inspire and encourage you.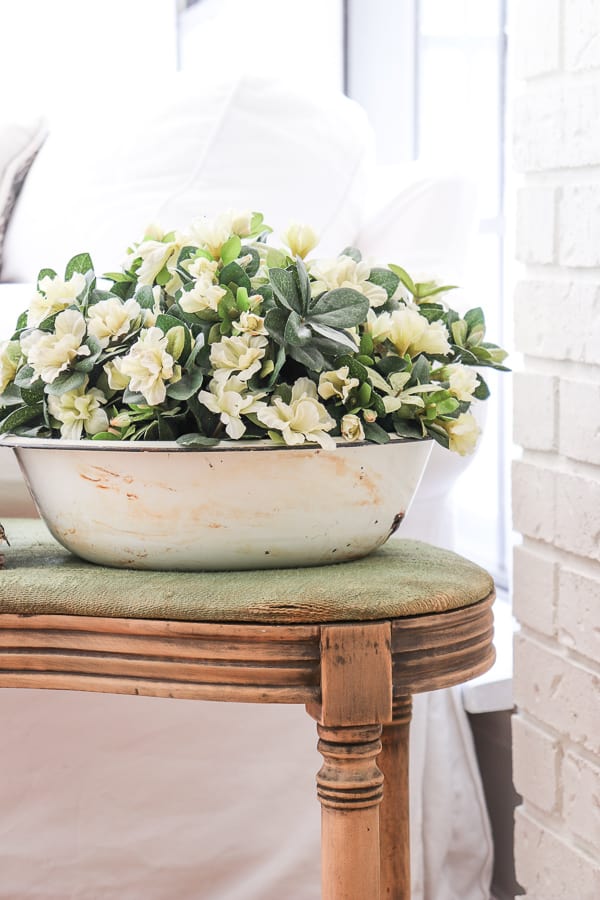 I can't believe it's been a year!
And I am so wonderfully surprised at the success of our Welcome Home Sunday posts.
The feedback I get from you has been so encouraging.
Knowing that you enjoy seeing what we share each week has given us drive to provide stellar content for you! And we have loved adding guest hosts to join us each and every week.
Our hope is that this inspires you as well as introduce you to new blogs to follow.
So thank you for taking the time to read our posts, visiting our blogs and leaving such kind comments.
I'm also sharing another milestone this week.
10 years ago tomorrow, I hit publish on my very first blog post. I can't even believe it!
I will be sharing a recap of the past 10 years and how I went from hobby blogger to full time CEO.
It will be a fun post looking back on the changes that have been made over the past decade so be sure to come back. You definitely won't want to miss it!
This week, we are honored to have Sara from Twelve on Main joining us as guest host. I have loved Sara's blog for years and always find inspiration when I read her posts.
I know you will enjoy her as well!
Welcome Home Sunday
1 Year Anniversary